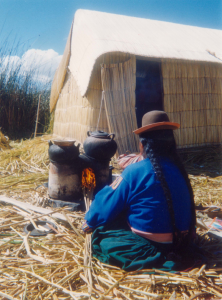 PUNO, LAKE TITICACA AND TAQUILE ISLAND 4 Days / 3Nights

A place to share the sunset on lake Titicaca, with its Locals, and enjoy the beauty of the highest navegable lake in the world, visiting also the Pre-Inca Tombs of Sillustani and a new vivential tourism, living an experience hand to hand with its natives Aymara and Colla people.
DAY 1. PUNO – SILLUSTANI – Arrival, you will be transported to your hotel.  If you are arriving in the morning, there will be an afternoon visit to the center of the city and the tombs of Sillustani. If you are arriving in the afternoon we will visit Sillustani. Night in Puno City.
DAY 2. PUNO – LAKE TITICACA- TAQUILE ISLAND – Excursion to Lake Titicaca, visiting the Uros floating islands.  You will be sharing a family house in Taquile Island where you can watch an incredible sunset on the lake and a hike around the island to enjoy breath taking views.  You will also have the option to go on a one or two hour hike. Night in Taquile Island.
DAY 3. AMANTANI ISLAND – PUNO – This day we will visit Amantani Island, its beatiful pre-Inca terraces and then we will sail toward Puno City. Night in Puno City.
DAY 4. PUNO – We are going to transfer you for your conecction.
INCLUDES:
Guided mentioned excursions
2 Nights in a chosen hotel
1 Night in a family Local house in Taquile Island
1 Breakfast, 1 lunch, 1 dinner in Taquile Island
Entrances