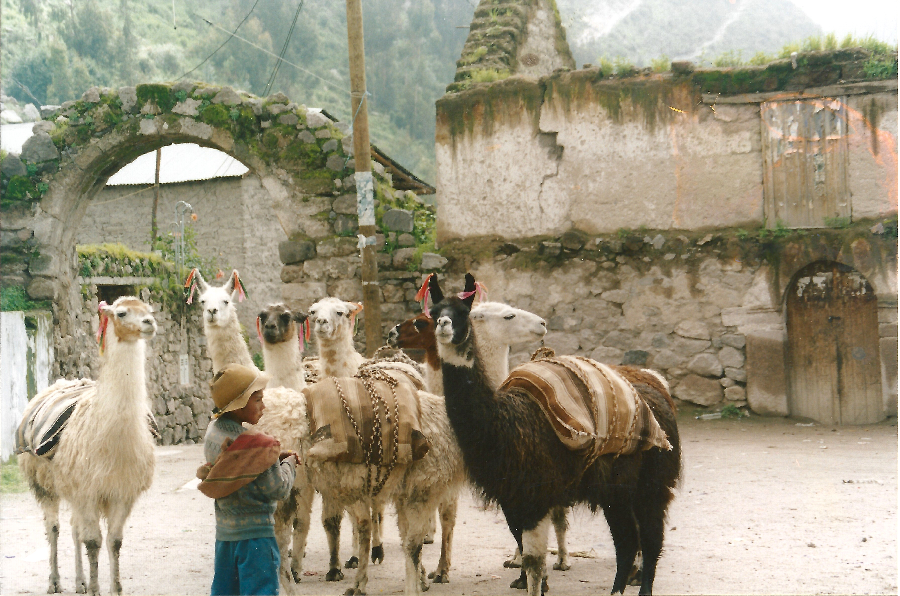 LARES TO MACHU PICCHU 4DIAS/3Noches
First day: CUSCO –CALCA –QUISWARANI- YANACOCHA .
We leave from Cusco very early in the morning by bus and we drive along the Sacred Valley, stopping at calca to take a break, then we will continue by three hours more until Quiswarani (3700 m.a.s.l.) we will pass by some communities admiring the landscapes that this place has to offer.
Here we will meet our Arrieros (horsemen) and we start our walk gradually ascending to 4.200 meters, there we will find a beautiful lagoon, after a short break we will go up to Hualcacassa step, from there we will have a nice view of some snowcapped mountains and seven lagoons.Lunch. Dinner.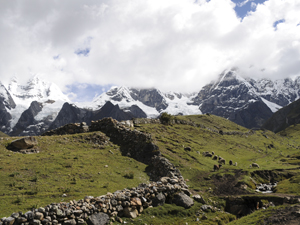 Second day :YANACOCHA –HUACAWASI-MANTANAY
Arter breakfast we will descend for almost two hours, and we can see the daily tasks of the villagers and Andean farms and their traditional housing, some local animals like llamas. In this part of the road we will hike upwards for three hours to the highest point of our walk, Auroracassa, (4600 m.a.s.l) .afterwards we will descend to our second camp, Mantanay at 3750m.
Third day: MANTANAY –YANUARA- OLLANTAYTAMBO- AGUAS CALIENTES
This will be our last day walking and the easiest, we descend passing through a beautiful valley of Queñuas (native trees), enjoying the views of ever-changing landscapes and typical potato, corn and vegetables plantations. Finally we will arrive to yanuara, where we will have our last lunch.
From this point we will drive to Ollantaytambo. Located in a fertile valley and protected by huge mountains, this old Inca town is considered one of the most important living museums of the world. Here we will take the train to Aguas Calientes and spend the night there in a comfortable hostel. Night in Aguas Calientes.
Fourth Day: AGUAS CALIENTES – MACHUPICCHU – CUSCO
After breakfast, we will take the first bus to Machupicchu, after checking our entrance tickets we start our guided tour for two and a half hours. After admiring the amazing landscape of the Inca citadel, we will have free time to take pictures of this archaeological Site and the awesome nature. We also will clim Huaynapicchu Mountain (previously arranged and booked). Then we will return by bus to Aguas Calientes. Lunch. Train back to Cusco. Transfer to the Hotel. Night in Cusco.