PERU IN BRIEF
Code: PTB                               Duration: 10 days / 9 nights                                  Season: all year                                       Departure: daily
DAY 1: LIMA
Welcome to Lima! No matter what time you arrive, we will collect you from your point of arrival in Peru's beautiful, capital city and transfer you to your hotel. Here, you will have the opportunity to rest from your travels or choose from several sight-seeing options. Your first night is spent in Lima.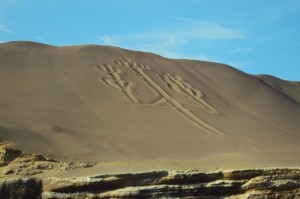 DAY 2: PISCO -PARACAS
This morning we leave Lima city and take you to the Pisco region for a boat trip around the Ballestas Islands (often called Peruvian Galapagos) which belong to the Paracas National Reserve. An amazing assortment of sea lions, Humboldt penguins and a variety of coastal birds live here. This is where we will get a fantastic view of the famous 'El Candelabro' sand drawing and visits the Julio C. Tello Museum, which, along with an amazing exhibit detailing the wonders of the ancient Paracas Culture, has a spectacular view point to observe hundreds of flamingos. In the afternoon, we travel to Nazca where we will stay overnight.
DAY 3: NASCA
Today we take you high above the Nazca desert for a sightseeing flight over the mysterious and amazing Nazca lines, a designated UNESCO World Heritage Site. After contemplating these wonders, we will travel 30 kilometers (19 mi) south to visit the Chauchilla cemetery, containing mummified human remains and ancient artifacts dating from 200 AD. In addition, we visit the former home of Maria Reiche, who, during her life, spent many years researching the Nazca lines. We will then drive back to Lima to stay overnight.
DAY 4: CUZCO
Today we rise early and fly to Cuzco, the historic capital of the ancient Inca Empire. You will be transferred to your hotel within this UNESCO World Heritage Site to drop off your bags. Afterwards, we enjoy a tour of this high-altitude melting pot of Amerindian and mestizo cultures and visit four sites of ancient Inca ruins. Tonight is spent in Cuzco.
DAYS 5 and 6: MACHU-PICCHU
We journey to marvel at the historic archaeological ruins of the Inca Citadel Machu Picchu – voted one of the New Seven Wonders of the World. You may choose to overnight in the Sanctuary Lodge right next to the ruins or in nearby Aguas Calientes*. On the second day, we take a guided tour of the sanctuary early in the morning – this avoids the crowds and offers wonderful photographic opportunities. In the afternoon, we enjoy lunch in the Machu Picchu Sanctuary Lodge Restaurant which has fantastic panoramic views over the ruins, before taking the train back to Cuzco to stay overnight.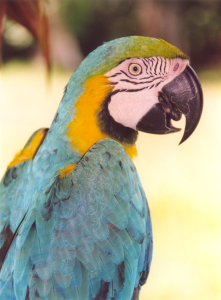 DAYS 7 and 9: PUERTO MALDONADO
A flight takes us to Puerto Maldonado in the Amazon Rain Forest. On the trip to your jungle lodge via motorized canoe there is the chance to see several species of birds local to the river (e.g. black skimmer, pied lapwing, capped heron, jabiru stork, roadside hawk, kingfishers, swallows and flycatchers). Several different excursions and walks are available during your stay in which you will have the opportunity to see river otters, white caimans, capybaras (native to South America, similar to a giant guinea pig), macaws and cappuccino monkeys. On the last day, we take an early morning walk before flying back to Lima to stay overnight.
DAY 10: RETURN TRANSFER
We transfer you to your point of departure.
INCLUDED:
This program includes all transfers, excursions, guided tours, accommodation, internal flights and all meals on the Puerto Maldonado jungle trip. All accommodation is 3 star, unless stated otherwise.
HOTELS
The hotel style may be chosen from modern hotels or from hotels with character.
Optional Hotels in Machu Picchu upon request:
*Sanctuary Lodge Hotel
This 5 star hotel is the only accommodation situated adjacent to the Machu Picchu ruins.
*Pueblo Hotel
This 4 star accommodation located in Aguas Calientes maintains a breathtaking collection of orchids in their garden and is a loved place for birdwatchers; 5 minute walk from the train station.